RISK EXPERTISE
Nothing ventured, nothing gained.
Or in other words: No risk, no reward. The old saying was rarely as fitting as it is today concerning the current situation on the capital markets. It is no longer possible to generate returns without risk.
This changes an investor's perspective, leading to an understanding of risks as sources of return. But this is only a successful approach if risks are used rationally and optimally managed. This is where our risk inventory comes into play, which identifies and systematically analyses various risk factors, revealing strategies to manage them and make them profitable.
The risk toolbox:
Risk dimensions & sources of income


Volatility risk

Volatility as a source of returns

Identification of potential returns through powerful IT infrastructure, which is then used in volatility pair-trade arbitrage.

Cluster risk

Multi-asset strategies

Fundamental value approach combined with flexible tactical allocation to exploit temporary market opportunities; focuses on equities, bonds and currencies.

Correlation risk

Minimum variance strategies

Investment in equities with optimised risk/return profile to minimise variance and generate outperformance, particularly in sideways and downward phases.

Credit risk

Corporate bonds,
credit derivatives & loans

Identification of attractive risks by an independent team of experts in the field of credit risk in order to generate steady returns after risk costs.

Interest and exchange rate risk

Interest-rate and currency hedging

Targeted use of derivatives supported by a highly scalable risk-analysis, valuation and fund management platform with real-time technology.

Dividend risk

Dividend strategies

Use of dividends for fixed distributions and option-based value protection; continuous partial hedging of the portfolio and reduction of the risk of loss through effective allocation.

Counterparty risk

Collateral management

Calculation of the required collateral and corresponding cash call; independent cash management to minimise counterparty risks.

Risk of price change

Risk overlay

Equity strategies with discretionary or rule-based hedging concepts; focus on optional hedging.

Our holistic risk management includes efficient overlay management using derivatives and encompasses the management of counterparty risks, price risks, operating risks and liquidity risks. We keep an eye on both overall portfolio structure and individual positions, and offer our investors real-time reporting on all relevant risk indicators.

Overlay management can be focused on higher returns in order to generate additional income compared to strategic asset allocation (tactical asset allocation, TAA overlay). The focus can also be directed towards value preservation (risk overlay), where the risk budget available dictates the room for manoeuvre. Overlay management is largely implemented using derivatives, which are optimal for this role thanks to their flexibility and liquidity.

Investors' specific needs along with regulatory aspects (especially SolvV and MaRisk) result in specific requirements for credit risk management. The overriding concern here of course is always to comply with regulators' requirements for risk-bearing capacity.
BUSINESS AREAS
Interdisciplinary
value creation.
Our range of business areas covers the core fields of institutional asset management.
In addition to traditional areas such as equities, derivatives, credit portfolio management and fund management for other providers, we also recently added activities in the field of multi-asset. This means that we can offer our investors even more individual solutions and put value creation and diversification on an even broader footing.

Whereas most fixed-income securities currently generate only low returns, the equity market is continuing its upward trend. However, many institutional investors are subject to regulatory caps on the proportion of equities they can hold. We help you to make the most of risk budgets and participate successfully in the equity market. At the same time, we provide you with strategies for exploiting volatility as a source of income and alternative beta strategies with or without risk overlay.

Assenagon Credit Portfolio Management manages its credit investments at all stages of the investment process – from creditworthiness and credit quality checks, to custom hedges against interest rate, currency and default risks, to monitoring consistent implementation and performance.
We avoid cross-defaults by optimising your portfolio diversification while taking into account interdependencies between borrowers. Through the use of credit derivatives and foreign currency bonds, we not only hedge you against interest rate and currency risks  but also open up additional return opportunities without affecting the risk of loss. Our special expertise in credit analysis and proprietary valuation models make for sound decisions and demonstrably successful investments.

With Assenagon multi-asset mutual funds, we give our investors the opportunity to tap sources of performance from the most varied of markets in a single, targeted investment. Our multi-asset strategies are based on the M3 approach, which has a proven long-term track record and is built on active management of the multi-asset, multi-instrument and multi-management dimensions.
The versatile portfolio structuring covers the full spectrum of asset classes and is also diversified by sector and region (globally). A multidimensional investment universe brings opportunities and also limits risk in individual asset areas through broad diversification.


Multi-asset strategies
Dynamic value preservation

Focuses on attractive returns in the long term, while at the same time aiming not to fall below a fixed value preservation level (e.g. 95% or 90% of the capital) within a certain period.

Absolute return

This strategy also targets attractive long-term returns, for example within a value-at-risk framework or while observing specific investment guidelines.

Constant risk

This strategy is about taking long-term attractive risk premiums in drawdown scenarios that move in a range acceptable to the investor.

Active benchmark-oriented multi-asset strategy

This strategy aims for an investment result that outperforms a defined benchmark through active management.

Money-market-oriented low-risk strategy

The aim is to generate a near-money market return through intelligent use of various investment instruments. The focus here is on minimising default and counterparty risks.

Our Volatility Portfolio Management operates on international options and derivatives markets in order to extract meaningful exposure to implied volatility.
Our proprietary volatility database and sophisticated trading infrastructure provide access to historical implied volatility surfaces for more than 600 underlying. Based on this reliable source of data we continuously evaluate which volatilities display attractive valuations in both core and niche market segments.
Our proven trading approach makes volatility investable on a long-term while delivering valuable diversification as part of the strategic asset allocation.
Our two volatility funds offer our investors a unique solution to take advantage of inefficiencies in the volatility markets. Both funds profit from a rise in volatility on the financial markets.

The fact that prestigious ETF providers and leading investment banks use us to manage their funds is a sign of their trust in our expertise. Our competence in derivatives is highly regarded. We comply with all regulatory standards as a matter of course and provide fund wrappers in the UCITS and AIF formats to facilitate seamless solutions across borders.
Our close contact with other service providers such as news providers and custodian banks has proven to be a great advantage for our investors. It provides quick access to the information relevant for decisions and generates synergy effects where well-coordinated cooperation is what matters.
 The added value of our asset management services:
Avoidance of conflicts of interest
Reduction of complexity in risk management
Cost savings for infrastructure, front office and IT
Reliable implementation of regulatory requirements
Clients
Sector specific
expertise.
We have clients from all institutional segments thanks to our specific expertise for every sector.
Our investors range from family offices to insurance companies and pension funds to large investment banks. Our varied range of services and sector specific knowledge of requirements and regulatory conditions means we can meet the needs of investors from any segment.
Clients and distribution partners in Germany and abroad


Infrastructure
Optimally equipped
and interconnected.
Thanks to powerful technology and unlimited market access, we are optimally positioned for the challenges of today and tomorrow.
In the age of global markets and lightning-fast transactions, it is not only experience and expertise that count, but a powerful technical infrastructure, too. Anyone who wants to operate globally needs comprehensive access to all the relevant markets.
IT platform
Our risk managment platform, Ariskon, sets high technological standards. The platform was developed in conjunction with our partner DEVnet in a joint venture, Ariskon GmbH. The software gives us access to a wide range of instruments and market data, which assists with fund management and allows us to generate custom reports for our clients. An in-house model library and databank is continually being developed in co-ordination with our university collaborations.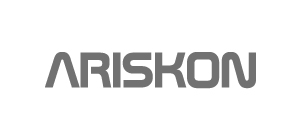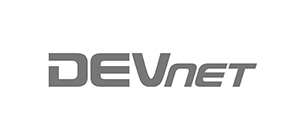 Market access
We already have a personal presence in four important European financial centres through our offices in Luxembourg, Munich, Frankfurt and Zurich. We work with more than 20 brokers and banks in important international stock exchange centres to exploit global opportunities for our investors. This means we can guarantee you unlimited access to all relevant markets at any time.